Lead Partner
The pharma industry needs faster, cheaper, and more innovative ways to prevent and cure disease. Scientist.com's AI-powered "Science as a Service®" platform helps scientists carry out more innovative experiments in less time and at a lower cost. Clients include 24 of the world's top pharmaceutical companies, 100+ biotechnology companies, and the US National Institutes of Health (NIH). Research providers in over 100 countries use Scientist.com to offer more than 4,000 services across multiple research areas.
Expertise Partner
Labviva leverages science as the organizing principal to connect researchers and purchasing professionals with life science suppliers. The Labviva AI-based technology platform provides flexible tools with the ability to serve enriched scientific product catalog content from multiple suppliers in meaningful taxonomies that is valuable to researchers and purchasing professionals. Labviva enables purchasing departments to take control of their supply chain by gaining greater visibility of purchasing trends and third-party tail spend with deep and insightful analytics.
www.labviva.com
Expertise Partner
The all-in-one platform for the best run labs. Trusted by 10,000+ organizations. Fully customizable platform to meet the needs of organizations at all scales, early stage biotechs, public companies and labs at academic institutions.
Expertise Partner
Clinical Maestro® is an end-to-end elegant cloud-based platform to more efficiently budget, source and manage complex clinical programs. We believe that intuitive technology, complete transparency and effective communication between biopharmaceutical companies and providers will revolutionize the productivity of clinical research.
Expertise Partner
ZAGENO supports researchers pursuing breakthroughs that improve our lives. Through a marketplace that includes tens of millions of specialty, commodity, and industry-leading products, ZAGENO is the single source of supplies for the researcher community. ZAGENO's digital tools transform the way products are compared, available, and purchased. ZAGENO is a global company with offices in the US, UK, Germany, Belgium, and India. Learn more at www.zageno.com.
Expertise Partner
SAP Ariba enables companies to connect, get business done and spend better. With SAP Ariba, businesses can manage the buying process across all categories of spend – from direct and indirect goods to services. On the Ariba Network, buyers and suppliers from more than 4.4 million companies and 190 countries discover new opportunities, collaborate on transactions, grow strong relationships, and build healthy supply chains. It's where more than $2.9 trillion in commerce gets done every year. With SAP Ariba, companies are transforming how they manage all categories of spend with improved operational efficiency and compliance, increased agility and accelerated business outcomes. To learn more visit
Expertise Partner
TrialCard's RxStudy Card™ leverages the retail and specialty pharmacy network to provide patients with commercially available medication and supplies when trials require comparators, standard of care, adjunctive therapy, rescue medication and ancillary supplies. The RxStudy Card™ process can cut the cost of supplies by 50 % and save operations and supply teams 80% of the time it takes to source and distribute medications to sites.
www.trialcard.com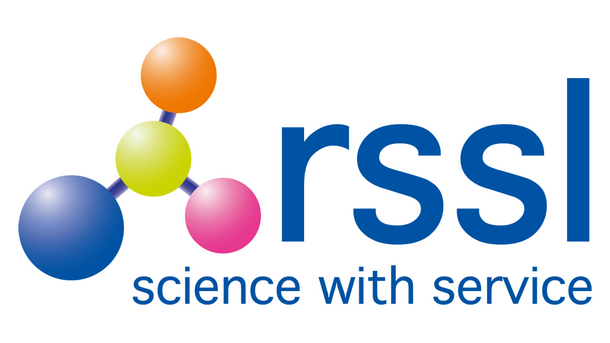 Spotlight Partner
RSSL are a world-leading Contract Research Organisation, providing analytical testing, research and development, consultancy and training services. Our work helps world-leading brands and SMEs develop and supply products that are safe, innovative and of the highest quality.

Spotlight Partner
PHCNA is subsidiary of the PHC Holdings Corporation, headquartered in Wood Dale, IL, that for more than 50 years, has met the needs of the pharmaceutical, biotechnology, hospital/clinical and industrial industries. We play a critical role in global pharmaceutical product development and have a stellar reputation as a manufacturer of high-quality and innovative medical, diagnostic, and laboratory equipment. Our products are marketed as the PHCbi brand, and include CO2 and multigas incubators,  ultra-low temperature freezers, cryogenic and biomedical freezers, and high performance refrigerators.
Spotlight Partner
Whatfix is a Digital Adoption Solution (DAS) that disrupts training, learning and support of source to pay applications such as SAP Ariba, Coupa, Jaggaer and Ivalua by providing contextual, interactive, real-time and autonomous user guidance. These features offer multiple benefits on your existing S2P application by: Accelerating supplier and employee adoption; Improving data accuracy and process compliance; Improving self-serviceability and productivity of employees during purchase requisition process thereby reducing support overhead.
Overall, with Whatfix DAS, companies can gain more out of their S2P softwares. Whatfix is used by 100+ Fortune 1000 companies and is based in San Jose, California and Bangalore.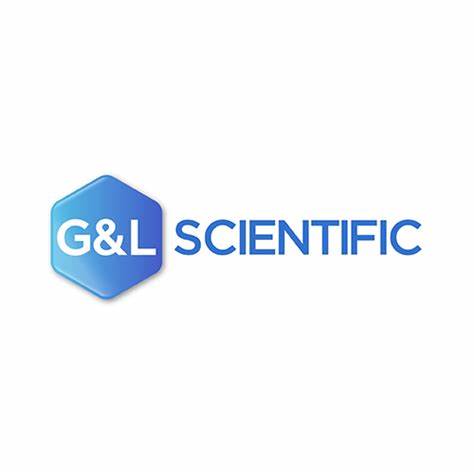 Spotlight Partner
G&L Scientific is the world's leading independent scientific consultancy providing Pharmaceutical,
Biotechnology and ATMP clients a one-stop-shop healthcare consultancy solution.
We deliver complete, bespoke end-to-end services and engagement models and, through our
Insight Advisory Practice, Regulatory Affairs-driven management consultancy and advice.
With offices in the UK, Spain, Switzerland, the United States, Canada, Korea, and India, we are
proud to have an unrivaled knowledge of local regulatory markets supported by our extensive
global network of professionals.
Exhibition Partner
MarathonLS is a laboratory support partner specializing in lab equipment service and laboratory consumables management. We are proud to offer Marathon Pacer, which is designed to anticipate the lab supplies that you need and replenish weekly. This program is supported by a wide portfolio of plastic consumables that is always in stock and ready to ship. The race for discovery and innovation is a Marathon, not a sprint, allow us to come along for the run.
Exhibition Partner
JAGGAER's all-in-one software platform revolutionizes procurement by giving users full control and visibility. Transform procurement in your supply chain.
Event Partner
Whether a lab needs to sell a single instrument or liquidate an entire facility, ALT is your one-stop, full-service provider of surplus asset strategies. For companies looking to maximize their ROI on idle assets, ALT provides a broad range of customized asset services including outright purchases, trade-in programs, consignment, and auction services. ALT is a leading provider of refurbished instruments ranging from small benchtop accessories to larger systems including HPLC, GC, and Mass Spec.
www.americanlaboratorytrading.com
Event Partner
Raffles provides small molecule process development and manufacturing services to the pharmaceutical industry. We deliver enabling materials, from small quantities of unique compounds to support early pre-clinical development, to large volumes of intermediates for clinical studies and commercial supply. Specialties include chiral compounds, unnatural amino acids, and sulphur containing molecules. Raffles operates 40,000 sq. ft of modern, well-equipped facilities across two sites in Guangdong, China, and a business development and technical support function in Philadelphia.