Be Your R&D Scientists' Strategic Business Partners
Thank you to our speakers and event partners for the 3rd Advanced R&D Sourcing and Procurement in Pharma 2019. As the only meeting catered to the needs of senior R&D Procurement, Sourcing and Category Management leaders, we have seen the transformation since we launched this meeting in 2017.
Over the last 3 years, we have witnessed the industry begin to mature – procurement leaders play an increasingly important role as strategic business partner and innovation enabler, supporting R&D to progress into clinic and commercialization.
Register your interest for the 4th annual meeting in May, 2020 and be the first when we reveal our full program.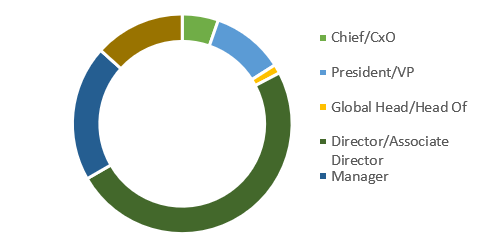 "It was an engaging and collaborative community that you can find a lot of useful exchange and knowledge sharing from peers!"
Director of Global R&D Procurement, Eli Lilly
---
"This conference exceeded all of my expectations. The topics, speakers and suppliers were very relevant to my interests. I was able to walk away with many ideas and contacts to benchmark with. I look forward to attending this conference again in the future!"
Previous Attendee, GSK