Expertise Partner
Thermo Fisher Scientific Inc. (NYSE: TMO) is the world leader in serving science, with revenues of more than $20 billion and approximately 70,000 employees globally. Our mission is to enable our customers to make the world healthier, cleaner and safer. We help our customers accelerate life sciences research, solve complex analytical challenges, improve patient diagnostics, deliver medicines to market and increase laboratory productivity. Through our premier brands – Thermo Scientific, Applied Biosystems, Invitrogen, Fisher Scientific and Unity Lab Services – we offer an unmatched combination of innovative technologies, purchasing convenience and comprehensive services.
---

Innovation Partner
Procos S.p.A., established in 1945,  is a wholly owned subsidiary of the Japanese company, CBC Co. Ltd. Group, specializing in the development, scale-up and production of Active Pharmaceutical Ingredients (API's), High Potency Active Pharmaceutical Ingredients (HPAPI's), advanced intermediates and other related services for the pharmaceutical industry.   The 110,000 square meter, cutting-edge multipurpose plant, fully designed under cGMP compliance, is located in Italy, and approved by the main regulatory authorities including AIFA, FDA, and PMDA.
---

Exhibition Partner
ZAGENO is accelerating scientific innovation by streamlining the life science purchasing process with its award-winning, e-commerce platform. With over 8 million products available, ZAGENO makes online shopping for lab supplies convenient and reliable, leveraging its Scientific Score, a product rating system offering unbiased, peer-reviewed ratings to support purchasing decisions.  ZAGENO is also an ideal sales channel for suppliers. Founded in 2015, the company is headquartered in Cambridge, Massachusetts with additional offices in Berlin, Germany.
---

Event Partner
BioSurplus is a leading provider of pre-owned laboratory equipment to the Life Sciences industry, offering turnkey solutions for surplus via direct purchase, consignment and auction programs. BioSurplus provides a sustainable option that connects unneeded equipment with end-users around the US and internationally.  Early-stage start-ups, mid-sized companies, large pharma, and academia all meet their research needs with quality, affordable pre-owned laboratory instruments.  BioSurplus makes the facility manager's job painless, and the customer's experience enjoyable.
www.biosurplus.com/sell-lab-equipment/
---

Event Partner
Raffles provides small molecule process development and manufacturing services to the pharmaceutical industry. We deliver enabling materials, from small quantities of unique compounds to support early pre-clinical development, to large volumes of intermediates for clinical studies and commercial supply. Specialties include chiral compounds, unnatural amino acids, and sulphur containing molecules. Raffles operates 40,000 sq. ft of modern, well-equipped facilities across two sites in Guangdong, China, and a business development and technical support function in Philadelphia.
---

Event Partner
Founded in 2007, Scientist.com is the world's leading and fastest-growing marketplace for outsourced scientific services and products. The marketplace significantly simplifies research sourcing by saving time and money and providing easy access to innovative tools and technologies - while maintaining full compliance with an organization's procurement policies. Scientist.com operates private marketplaces for most of the world's major pharmaceutical companies and the US National Institutes of Health (NIH); other clients include large and small biotechnology companies, academic researchers and citizen scientists. The marketplace features 2,700+ registered suppliers offering more than 4,000 research areas across multiple industries.
---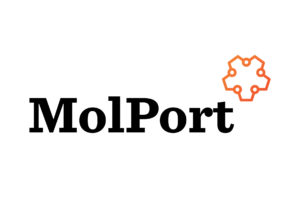 Event Partner
MolPort was created in 2006 to help scientists accelerate drug discovery by handling the ordering process of screening compounds and building blocks. Our goal is to help scientists focus on their research, not on procurement. Compound sourcing is a very specific job that requires very specialized expertise and software tools. MolPort specializes in sourcing hundreds or thousands of compounds from dozens of suppliers. MolPort can help you to procure compounds and prepare them for use. Here is how:
Consolidate shipments from multiple suppliers into one shipment
Sample reformatting according to your requirements
Quality control tests at an independent laboratory
Custom Synthesis sourcing of individual compounds and libraries
---

Exhibition Partner
The National Disease Research Interchange (NDRI) is a 501(c)(3) not-for-profit, NIH-funded organization that provides project-driven human biospecimen service to academic and corporate scientists. NDRI has 35 years of experience globally distributing human biospecimens for research. Our extensive recovery network has the expertise to provide anatomical structures, organs, and tissues with annotated data.
---