Welcome to the 7th R&D Sourcing & Procurement in Pharma Summit
Build Efficiency and Assurance Across End-to-End R&D to Fast-Track Innovations to Market
Global pharmaceutical R&D spend is increasing rapidly, now topping a staggering $238bn globally. Increased spend, coupled with unpredictable inflation-related price increases and urgency to fast-track breakthroughs in exciting modalities to market means more pressure on procurement to deliver than ever before.
To create much needed visibility on how to combat against mounting risk facing supply and optimize spend, the 7th R&D Sourcing & Procurement in Pharma Summit returns to Boston this May. Uniting 100+ Procurement, Sourcing, Category Management & Clinical Operations personnel, this is how professionals can gain the knowledge and networking necessary to stay at the forefront of technology and tactics driving proactivity, sustainability and profitability in your procurement operations.
As we expand the meeting to two tracks dedicated to Discovery & Preclinical and Clinical procurement, in 2023 you're more comprehensively than ever before gaining market-leading intelligence to inform your pipeline's purchasing strategy.
Your Unmissable Highlights for 2023:
3 new interactive workshops equipping you to leverage spend, uncover efficiencies through new procurement technologies and navigate inflation to proactively improve budget predictability with

BMS, Takeda,

Regeneron

& Gilead
Build risk mitigation into supply chains with the pre-identification of bottlenecks to ensure timely allocation of R&D materials in-budget with Novartis
Scale promising cell & gene therapy pipelines to GMP and beyond with compliancy in mind with

Celularity

&

Lexeo Therapeutics

Drive efficiencies in early R&D with cost containment and anticipating the needs of scientists to deliver fast-paced programs with Astellas Pharma & Editas Medicine
Establish and maintain robust clinical partnerships with the design of supplier selection metrics and measurement criteria with I-Mab BioPharma &

GSK

Expedite R&D through AI & predictive analytics which drive higher success rates in scientific programs with Takeda & UCB
Top Industry Speakers Include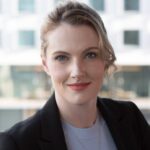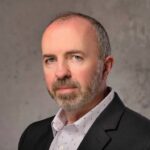 Global Head of Sourcing
Mitsubishi Tanabe Pharma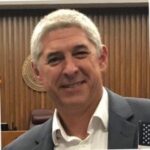 Vice President - Sourcing, Enterprise Services, Research, Development & Medical Procurement
Pfizer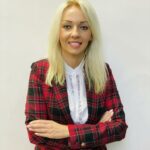 procurement lead research
UCB S.A.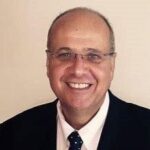 Senior Director, Global Head of Discovery Research Procurement
Takeda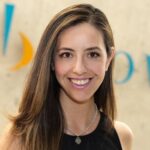 Global Procurement , Research & Development & Lab Chemicals Partner
Novartis
What to Expect at the 7th R&D Sourcing & Procurement in Pharma Summit:
35+
Industry Expert Presenters
3
Jam-Packed Days of Case-Study Content
8+
Hours of In-Event Networking
Last Year's Attendees Said:
"This event was a valuable experience to take best practices and ideas back to work"
(Associate Director, Clinical Laboratory Sciences, Eli Lilly & Co.)
"Great event to network and learn more about the similar pain points that other sourcing & procurement colleagues are experiencing in industry"
(Director, Procurement, Immunovant Inc.)
"Very glad to be back in person, learning from my peers and seeing the value procurement has brought to pharma R&D since the pandemic!"
(Associate Director, Sourcing Excellence R&D, Bristol Myers Squibb)
"Fantastic networking and learning opportunity with a great blend of professionals at varying stages of their careers and sizes of companies"
(Senior Director, Strategic Sourcing & Supplier Management, Intellia Therapeutics)

Official Partners For 2023